Transform your food shield posts into signage, shelving, and merchandisers with BSI's ZSpace®, your sneeze guard accessories solution. The EZ-Clamp hardware securely fastens the component to your existing post and releases to easily adjust and move the attachment anywhere in your serving line. Choose from mounted signs, display trays, glass and aluminum trivets, and wire-rimmed trays, or we will work with you to engineer solutions that work best with your menu selections and facility design.
looking for a different solution?
Check out some of our alternative accessory & display options.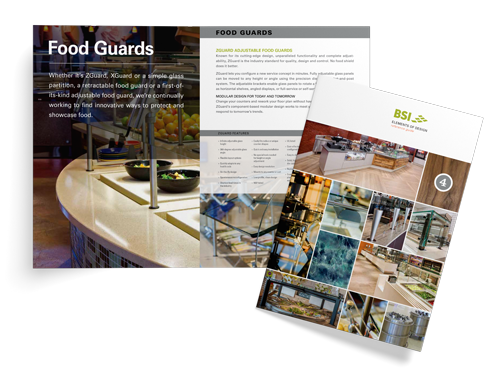 not sure what product would work for you?
compare our offerings to find the right solution for your needs.
check out the full project gallery below