Advance Guard adds a third dimension of adjustability to food shields — height, angle, and telescoping transition capability. The specially engineered sliding bracket allows operators to recess the food shield 3.5 inches into the display for a cleaner, safer presentation. The smooth motion and easy-to-use tabs make it possible for one person to quickly adjust the food shield without assistance.
looking for a different solution?
Check out some of our other food shield options.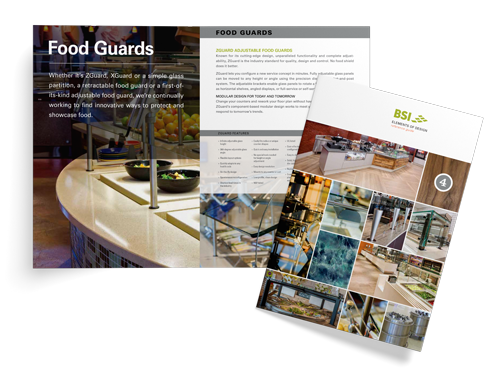 not sure what product would work for you?
compare our offerings to find the right solution for your needs.
check out the full project gallery below