Known for cutting-edge design, unparalleled functionality, and complete adjustability, ZGuard® is the industry standard for quality, design, and control.
Quickly convert from self to full service in minutes by adjusting the glass panels using ZGuard's unique precision die-cast bracket and post system. The adjustable brackets enable glass panels to rotate a full 360° and serve as horizontal shelves or angled displays.
looking for a different solution?
Check out some of our other food shield options.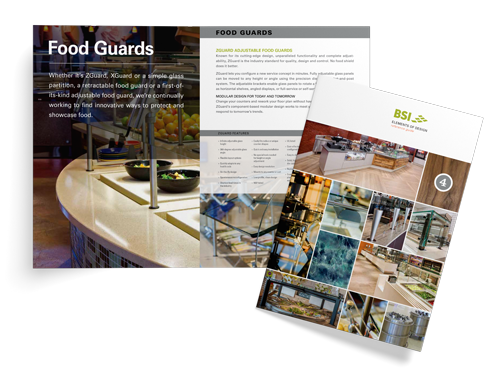 not sure what product would work for you?
compare our offerings to find the right solution for your needs.