When you have a distinctive vision for your servery, there are times that custom construction is the best solution to bring your inspiration to life. BSI's comprehensive manufacturing approach streamlines the design, assembly, and installation processes to reduce lead times and assure accuracy. Our internal capabilities include custom-crafted millwork, stainless steel fabrication, custom refrigeration, and complete stone and solid surface fabrication — in addition to our well-known food guards. Working with our expansive network of supplier partners, we'll collaborate with you, your consultant, and dealer to engineer a solution that exceeds your expectations.
looking for a different solution?
Check out some of our alternative serving counter options.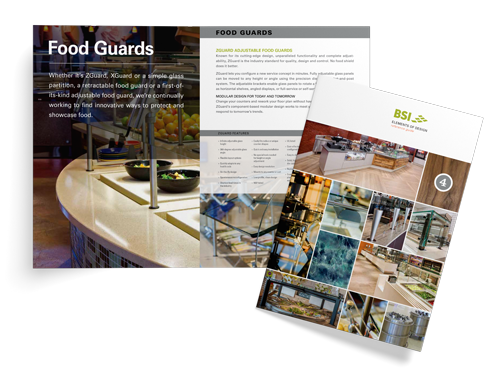 not sure what product would work for you?
compare our offerings to find the right solution for your needs.