We all know the traditional workday has been turned upside-down in the past year and a half, so how do corporate dining facilities design their dining spaces to accommodate? Read how the new Travelers corporate cafe in Hartford, Connecticut has restructured its vision and reimagined the customer experience. In the slideshow, note the refined quartz counters and sleek, black food shields by BSI. To read more about the complete project, visit Food Management magazine here and the in-depth feature article in the January 2022 issue of Foodservice Equipment & Supplies magazine here.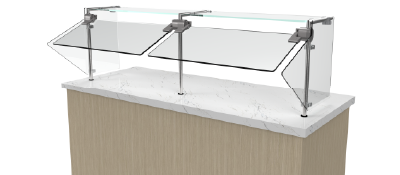 Inspiration and creativity flourish in an industry like foodservice. Whether expressed through cuisine…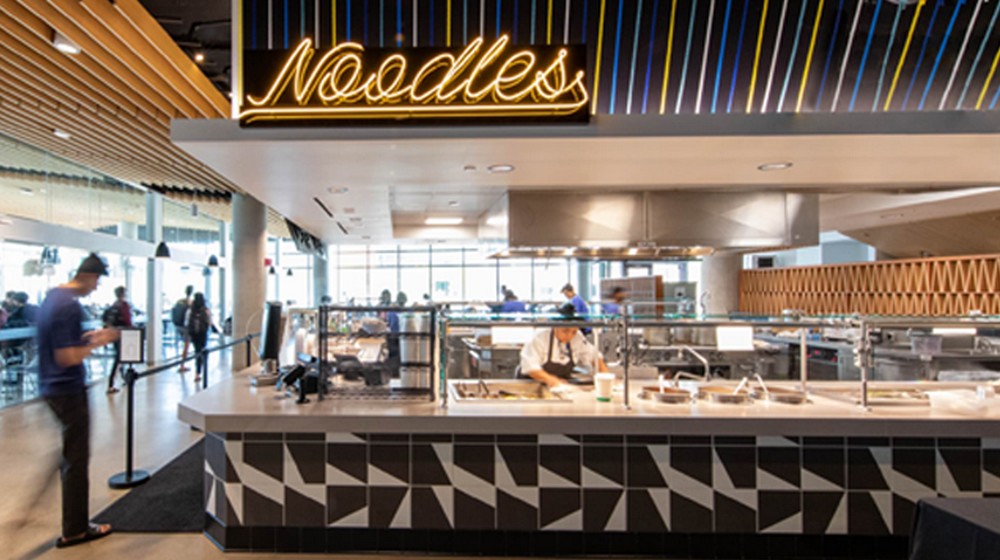 "Flow" not only describes the chill vibe of San Diego, but it also embodies the thoughtful layout and aesthetic of UC San Diego's new Restaurants at Sixth dining facility.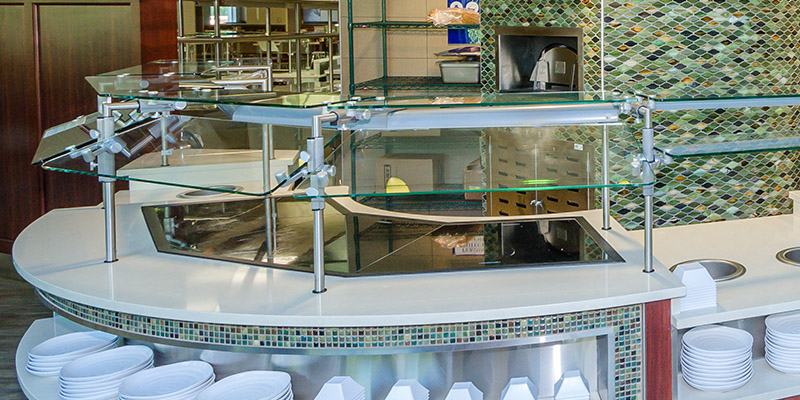 The first and still the best, ZGuard is the foodservice industry's preferred adjustable sneeze guard combining style, construction, and functionality.