Clean lines and modern design are always in style, and there is no better food guard that exemplifies this refined aesthetic than Clearview, BSI's line of food guards constructed of UV-bonded glass. Forego metal frames, brackets, and posts, and offer an uninterrupted view of your food showcase that features strength, clarity, and sophistication.
looking for a different solution?
Check out some of our alternative food shield options.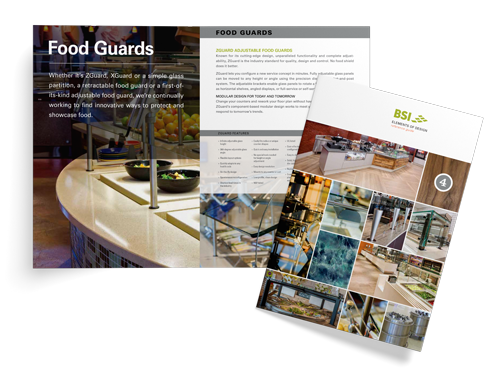 not sure what product would work for you?
compare our offerings to find the right solution for your needs.
check out the full project gallery below